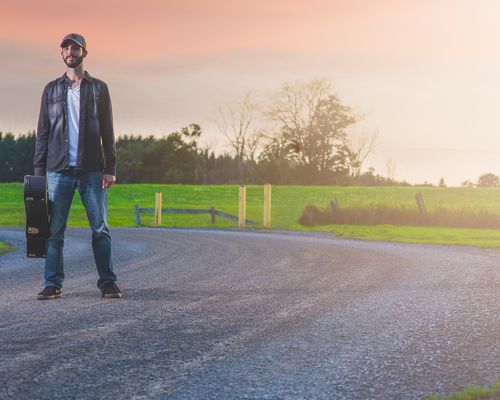 Biography
Dan Petti grew up as a metal head in the O-Town suburbs, where he spent most of his time  jamming with his buddies, working on his  hopeless hockey slapshot, getting turned down by girls, and writing depressing acoustic ballads and angsty punk bangers about it all. The guitar became the focal point of his life, and he found his true passion for Country music in college after the metal band broke up. He traded his electric guitars for an acoustic for a while and started writing country songs, but it still didn't help him get girls. Brad Paisley, Kenny Chesney, and pretty much anything with a banjo or fiddle, became his main soundtrack, and influenced him to keep writing as much as possible.
He currently writes with many songwriters and artists all over the world. Dan is in love with the ocean, and gets most of his inspiration from nature. His music is a blend of emotional ballads, upbeat sing-alongs, and everything in between. He incorporates driving acoustic guitar picking, with lots of banjo, mandolin, and fiddle, to create a modern, yet rootsy, take on today's Canadian Country music.  He puts on an energetic live show with his band, but he especially loves playing solo acoustic, allowing the audience to experience the songs and lyrics at a raw, stripped down, and emotional level. Luckily, he now has some happy love songs to add to all his sad tunes, as he prepares for his upcoming wedding. He is also continuing to work towards recording his first EP that he cannot wait to complete.
Dan had his debut single, "My Kind Of Road", make it to #1 on the Canadian Indie Country Countdown. More recently, he was nominated for Country Artist Of The Year at the Ottawa Faces Awards, and Songwriter of the Year at the Saskatchewan Country Music Awards for his song, "Whiskey Mood", co-written and released by Karissa Hoffart.  He also enjoys performing and recording guitar tracks for many local artists, as well as producing in the studio.